Media Inquiries:
Christina Hendrickson
Communications Manager, Chugach Government Solutions
christina.hendrickson@chugachgov.com
907-550-4513
As a federal contractor, we prioritize being an involved and contributing corporate citizen. Learn more about our government relations philosophy and action.
---
Press Releases
February 24, 2020
CHUGACH GOVERNMENT SOLUTIONS LLC HIRES BRIAN D. KNAPP AS DIRECTOR OF GOVERNMENT RELATIONS
(Anchorage, Alaska) – Chugach Government Solutions, LLC, (CGS) welcomes Brian D. Knapp as Director of Government Relations.  In this role, Knapp will advocate and protect Chugach's interests by building and nurturing relationships with Congress, the Executive Branch, and Federal Agencies.
Knapp began his career as a Federal civil servant working at the Defense Department (DoD).  Over an eighteen-year period, Knapp managed portfolios related to defense strategy, foreign military sales, and multilateral diplomacy.  For several years, Knapp was a DoD congressional liaison to the U.S. House and Senate, developing and advocating positions on security cooperation.  He has extensive experience coordinating initiatives among Federal agencies, including with the U.S. Department of State and the Office of Management and Budget.
Most recently, Knapp served as a Vice President at The Cohen Group (TCG), a prestigious international consulting firm.  At TCG, he successfully advised and guided Fortune 500 companies in legislative campaigns, business development, strategic planning, public policy, and association outreach. 
"Brian will lead our long list of priorities in Washington, D.C., and in Alaska.  He skillfully navigates the political realm and will be a strong advocate for CGS." said CGS President Tim "Hoops" Hopper. "Brian's knowledge of the 8(a) program and government contracting will benefit CGS and our continued growth among our federal clients."
Knapp attended UCLA as an undergraduate and holds a Master of Business Administration from Georgetown University and a Master of Public Policy from Harvard University.  His wife teaches kindergarten in Fairfax, Virginia and his son attends university in Philadelphia.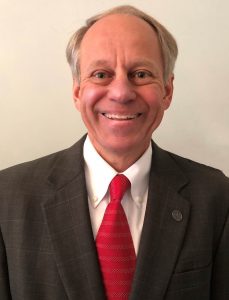 January 27, 2020
CHUGACH GOVERNMENT SOLUTIONS LLC HIRES SENIOR VICE PRESIDENT OF OPERATIONS SUPPORT KATHLEEN GRIMES
(Anchorage, Alaska) – Chugach Government Solutions, LLC, (CGS) promoted Kathleen Grimes to Senior Vice President of Operations Support. In this role, Grimes will serve as Chief of Staff over General and Administrative support service functions. 
Grimes began her government contracting career with CGS over 25 years ago. Then, she was the Finance Director for the start-up contract for the U.S. Department of Labor's Alaska Job Corps Center. Within CGS, Grimes garnered additional experience by taking on new roles among new service areas, such as Base Operations Support.  Grimes leveraged this experience in her most recent position as Vice President of Finance, where she mentored and developed staff. 
As Senior Vice President of Operations Support, Grimes will foster and develop a cohesive and strategic work team.  She will prioritize customer service through innovative approaches that support Chugach's tactical initiatives and growth strategies unique to its industries.
"Kathy brings years of experience and successes in her Chugach career," said CGS President Tim "Hoops" Hopper. "I look forward to working with Kathy in providing outstanding customer service and moving us forward in our digital transformation." 
Grimes holds a Master of Business Administration from the Alaska Pacific University and a bachelor's degree in accounting from the University of Alaska Anchorage.