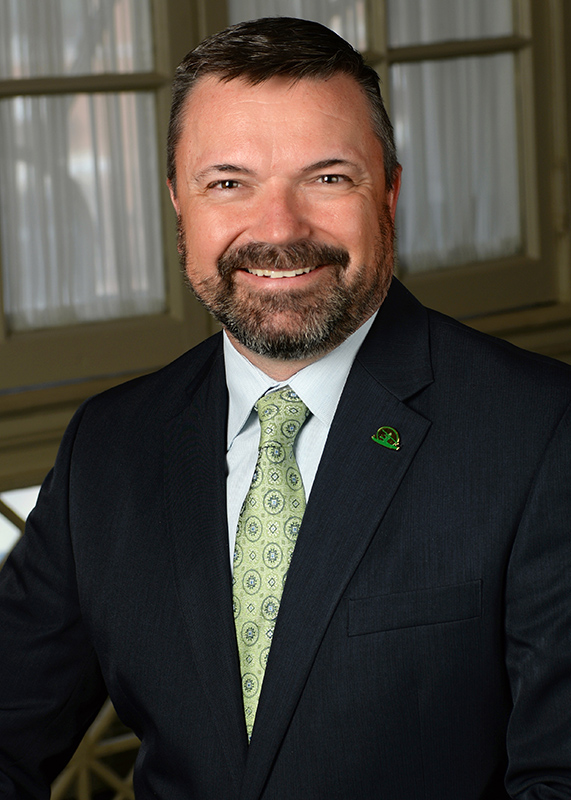 Chugach Alaska Corporation's (Chugach) Board of Directors is pleased to announce that Dan Fenza will be appointed to President and Chief Operations Officer (COO), effective March 1, 2021. He will succeed Sheri Buretta, who will remain Chugach's Chairman of the Board and Interim CEO.
In his new role, Dan will be responsible for leading the Chugach family of companies (CGS, CCH and CIH) and overseeing Chugach's corporate shared services functions. The announcement follows a year-long recruiting, vetting and hiring process that drew competitive applicants from Alaska and Lower 48.
Chugach has a long track record of nurturing executive leaders from within its ranks, and Dan is no exception. He has demonstrated a natural inclination and passion for operational excellence, innovation and developing talent throughout his 20-year tenure with the corporation's largest government contracting business, Chugach Government Solutions (CGS). Most recently, he served as Vice President of Business Intelligence and Innovation, during which he pioneered technology transformation efforts designed to reduce costs and streamline efficiencies for the organization. Prior to that, he advanced through a variety of operations and subsidiary president roles.
The Board is confident that Dan, in partnership with the rest of the executive team, will continue to lead with our core behaviors and culture at the forefront and leverage the significant opportunities ahead in order to support our current five-year plan goals and longer-term vision for intergenerational prosperity.
Dan and his family live in Huntsville, Alabama, where he works at our CGS regional office. He will be commuting initially during this transition year. One of Dan's sons also works for CGS' Business Development department.