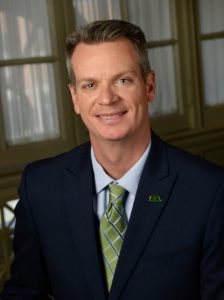 Chugach Alaska Corporation (Chugach) is pleased to announce that Scott Davis will be appointed to President of Chugach Government Solutions (CGS), effective Oct. 4, 2021. He will succeed Tim "Hoops" Hopper, who will step down as CGS President in October and serve in an advisory capacity through year-end to support the incoming President and ensure that Chugach's largest business line continues to deliver value for Chugach shareholders.
In his role, Davis will be responsible for leading CGS' 11 subsidiaries and the 4,500 employees who support them. He will also be a key member of Chugach's executive leadership team, and will work closely with Chairman of the Board and Interim Chief Executive Officer (CEO) Sheri Buretta and President and Chief Operating Officer (COO) Daniel Fenza to advance the corporation's overarching strategic plan.
This critical position attracted both internal and external applicants across the country who offered an impressive breadth and depth of credentials and experience. The Search Committee ultimately returned to a familiar face with a proven track record at Chugach.
As with several members of Chugach's executive leadership team, Davis cultivated his leadership experience and ethos from within the ranks of Chugach. He began his career as an engineer at one of Chugach's first base operations support contracts, MacDill Air Force Base. During nearly 20 years with CGS, he moved up the ranks to serve in various leadership capacities, including president for several CGS subsidiaries and eventually as senior vice president of operations for CGS. Since leaving Chugach in 2019, he has gained additional experience and fostered strategic relationships during his time as managing director of government integrated facilities management for JLL.
"Beyond his extensive federal government contracting expertise, Scott is committed to Chugach's Core Behaviors, possesses a deep appreciation of Chugach's mission to create intergenerational prosperity for shareholders and understands the complexity of our organization," explains Chugach President and COO Daniel Fenza. "I am confident he is the right person to build upon the successful trajectory of CGS."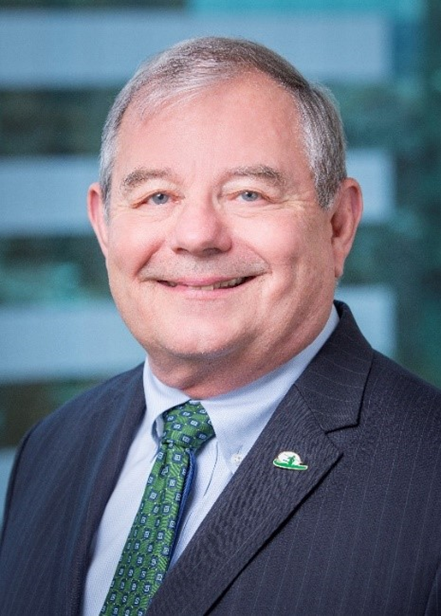 "It has been immensely rewarding to watch CGS flourish and expand across the country and beyond since I first joined the company in 1999," said Davis. "I look forward to rejoining the Chugach family and building on the solid foundation and growth potential in the business at an important time for the company. Chugach has the most talented people in our industry, and I am excited that together we can help write the next chapter."
Davis will succeed Hoops, who has served as CGS president for nearly two decades.
Buretta commented, "The Board of Directors thanks Hoops for his amazing leadership and deep care for our company and people during his time with Chugach. In the past 50 years, a number of individuals – Cecil Barnes, Mack Ferrick, Barney Uhart and Mel Lynch to name a few – have played a major hand in growing Chugach's profitability and capacity to deliver benefits to Chugach's shareholder community, and Hoops' name will certainly be added to this list of individuals, each of whom have earned a place in Chugach history. We thank him for his service to our country and for his many years of service to the Chugach people and wish him and his family the best as he starts his well-earned retirement."