CGS was proud to sponsor and attend the Armed Services YMCA of Alaska Annual Salute to the Military Gala, February 19, 2022. The event honors all service branches and promotes community awareness of military performance and service.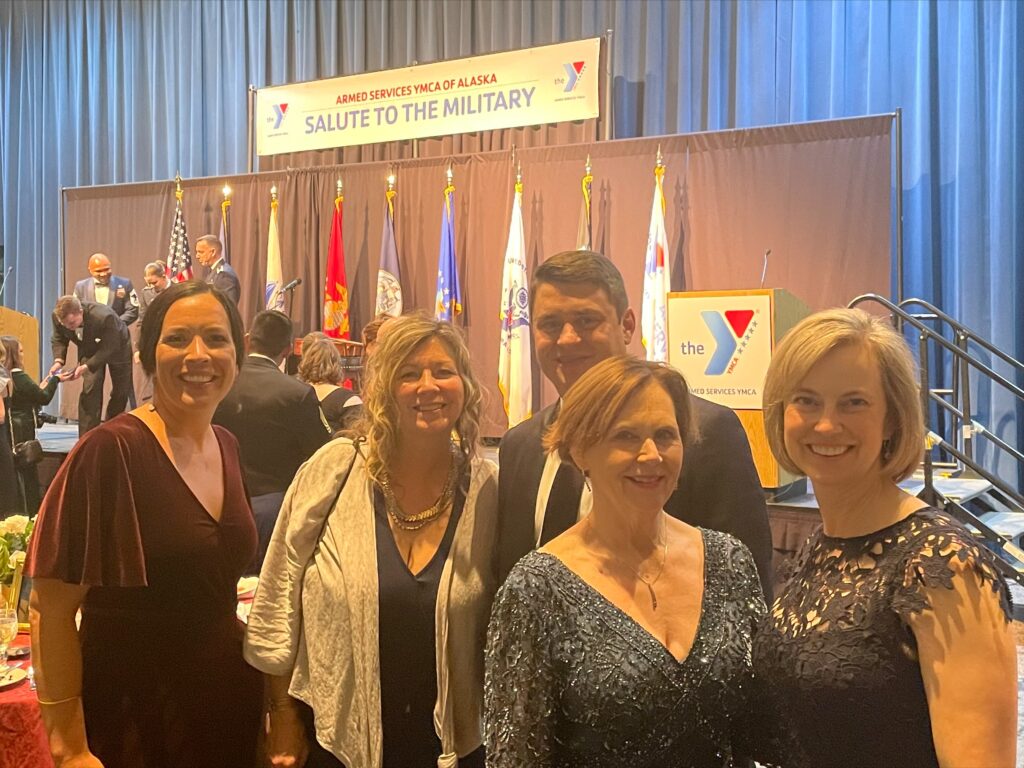 CGS VP of Finance, Jeff Shirley, serves on the Armed Services YMCA of Alaska Board of Directors. He shared, "The Salute to the Military Gala is always my favorite event of the year – each year I'm in awe of the achievements and selflessness of the members of each branch of the military that are recognized for outstanding service – I always leave the night inspired!"
Each year, twelve exceptional enlisted service members, representing each of the Active Duty branches, the Guard, and Reserve, are recognized for their outstanding achievements. Additionally, the Armed Services YMCA of Alaska honors one Alaska Military Spouse of the year and the Bobby Alexander Civic Leader of the Year. Learn more about the honorees here.
Jeff Shirley was joined by a full Chugach delegation including Kathleen Grimes, CGS SVP of Operations Support; Angela Astle, Chugach EVP Chief Financial Officer; Josie Hickel, Chugach EVP ANCSA & Community Affairs; and Ashley Christensen, Chugach Community Development Program Director.