Every wedding has a snafu here and there. A bridesmaid's dress has a small tear, the colors of the flowers aren't quite right, the chicken is a bit dry. But welcoming guests to your wedding celebration on a 92-degree day without functioning AC is more than a little snafu. It's enough to ruin an otherwise perfect day.
When Robert Schumann went to the Overlook at Redstone Arsenal to check on the venue two days prior to his daughter's wedding, that's exactly what he realized would happen.
We build community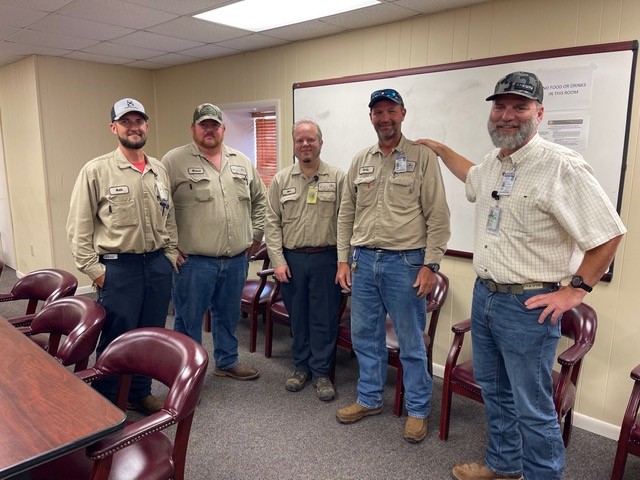 Our team at Wolf Creek Federal Services (WCFS) knows that building community is about being there for our neighbors. While it was clear the AC repair would not be an easy one – the stakes were high for Mr. Schumann and his family – and our team knew it wasn't a repair that could wait.
Matt White, an HRAC Lead Mechanic, was the first to the scene. After realizing he'd need reinforcements, he was joined by Michael Waters, Mark Pulliam, and Bob Bigelow. The team worked tirelessly for two days to get the AC unit up and running in time for the wedding.
Even after the job was done, on Saturday morning (the big day), WCFS technician, Dwight Russell, stopped by to ensure everything was running smoothly. Mr. Schumann shared, "…he just wanted to make sure we were good to go. They literally saved my family's day. I will be forever in their debt. These professionals deserve credit for a great job."
Our customers are our neighbors. Our teams don't just see the AC repair, they see the family about to host a wedding, or employees needing an environment that they can work effectively in to support critical missions. We're proud to do our part to help build the communities that we support!