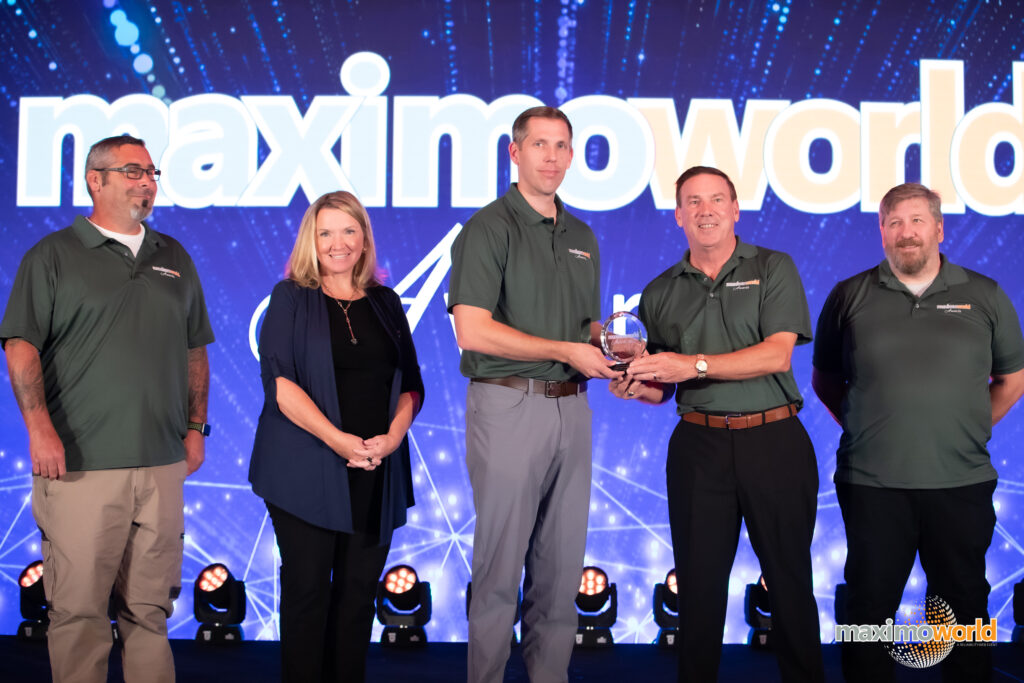 Chugach Government Solutions, LLC (CGS) was awarded Best New Implementation at the 2022 MaximoWorld Conference in Austin, TX, August 9, 2022 in recognition of the development of their proprietary enterprise computerized maintenance management system (CMMS), Chugach Enterprise Management System (CEMS®). This effort was supported by Interloc Solutions, Inc. CEMS® is the key technology enabler behind our award-winning Chugach Asset Management Program (ChAMP®). Together, ChAMP® and CEMS® are a roadmap toward CMMI Level 5 service delivery Maximo World is a Reliability Web event held annually which hosts industry leading vendors and service provides to showcase offerings and collaborate on best practice as it relates to IBM Maximo and Asset Management.
Karl Bruening, VP of Business Innovation and Intelligence noted, "Winning Best New Maximo Implementation is the culmination of a years-long effort by a talented team creating an enterprise CMMS to better serve our customers and clients. Best New Implementation is one of the most coveted awards in the industry. Many top-level companies vie for this distinction. I couldn't be prouder of the dedication and teamwork of our Chugach team."
About ChAMP®: The Chugach Asset Management Program (ChAMP®) is an end-to-end system supporting work management, material management, and procurement system.