In the past several months, Chugach Government Solutions has held celebrations to recognize the incredible teams responsible for executing our Chugach Enterprise Management System (CEMS) implementations at NAS Fallon and the Alaska Job Corps. These two sites validated our enterprise environment and paved the way for several more successful implementations this year.
CEMS is a Chugach Government Solutions proprietary Computerized Maintenance Management System (CMMS) that was built to support all CGS clients and customers from a single managed IBM Maximo instance. CEMS was configured to support a diverse set of client requirements and adapt to future customer needs. CEMS is currently supporting government clients in our BOS and Education divisions, with a roadmap to transition all projects in each of the four CGS business lines. The core functions of CEMS are property, procurement, and work management. Efficiencies have been built to support paperless procurement, property accountability, and work order processing. CEMS adds many benefits to job sites to save both time and money and ensure accurate data capture. The system was designed from the ground up by functional and operations subject matter experts to facilitate efficient processes.
CEMS at NAS Fallon
Starting in 2019, NAS Fallon was the first project site to go live with CEMS. Key personnel from NAS Fallon have contributed to the development and testing of key systems and was the first site to incorporate all three core functions of CEMS. Fallon presented an operational perspective and supported testing and troubleshooting during the interactive development process.
Fallon got to celebrate their achievements by having a barbeque joined by CGS President, Scott Davis; Sr. Vice President of Operations Support, Kathy Grimes; and Director of Digital Solutions, Thomas Langdon who recognized the contributions of the Fallon team.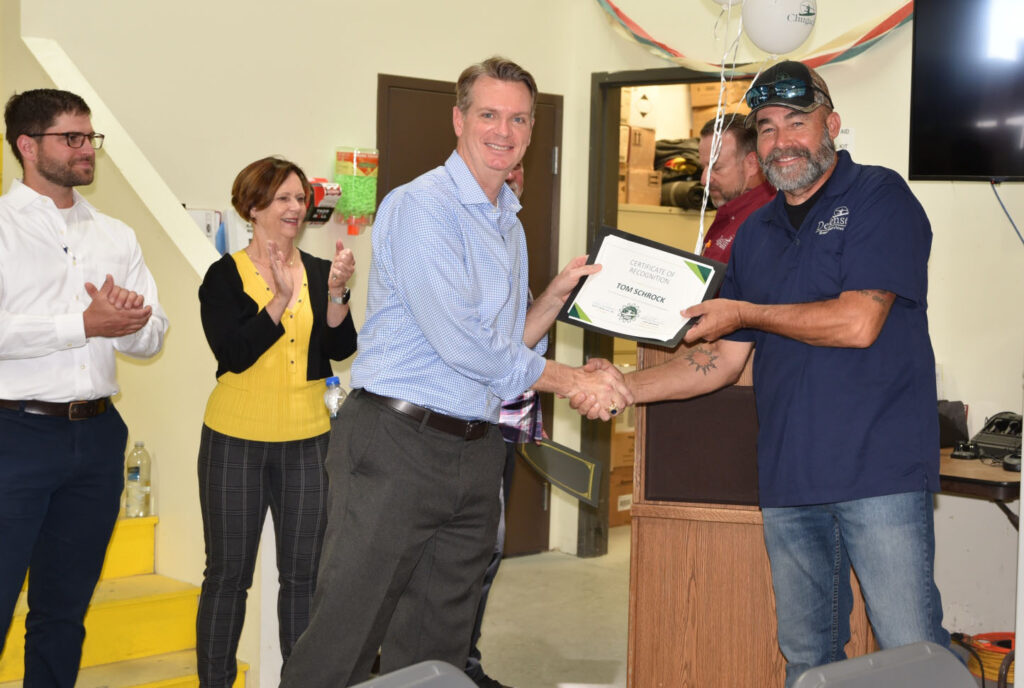 Thanks to the following individuals for helping make the CEMS implementations at NAS Fallon a success:
Dianna Renshaw, Order Clerk
Tiffaney Scott, Scheduler
Debbie Menkens, Transportations Specialist
Lili Rooks, Warehouseman
Paul "Nelson" Scott, Maintenance Planner
Clayton Larsen, Maintenance Planner
Willard "Russ" Stepper, Deputy Project Manager
Tom Schrock, Public Works Manager
Christina Kauffman, Support Services Manager
Janet McCutcheon, Business Office Manager
CEMS at Alaska Job Corps Center
The Alaska Job Corps Center (JCC) was our first project site in the education business line to be brought into the CEMS environment. As the second site, this was important as it validated the operational success of a single Maximo instance supporting multiple sites. The entire Alaska Center team took the challenge head on and with incredible initiative.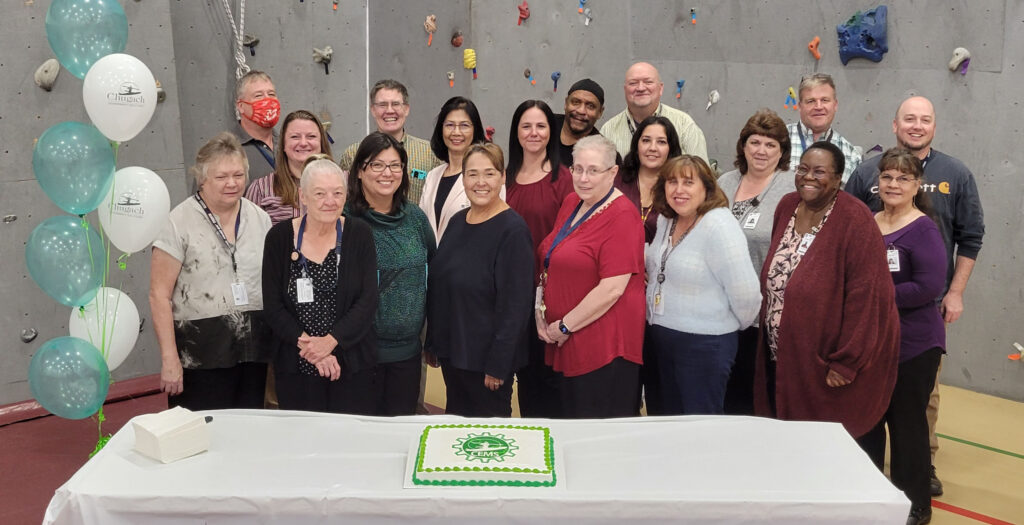 The Alaska JCC enjoyed a lunchtime celebration attended by Kathy Grimes, Sr. VP of Operations Support, and Karl Bruening, CGS VP of Business Intelligence & Innovation.
Thanks to the following individuals for supporting a successful CEMS implementation at Alaska JCC:
Silvia Leon-Guerrero, Finance & Admin Director
Sandee Rice, Procurement Specialist
Tami Graham, Career Services Manager
Roger Gossett, Residential Manager
Scott Ragsdale, Counseling Services Manager
Carolyn Matthews, Finance Supervisor
Dee Pigot, Accounts Payable
Linda Anderton, Accountant
Andrea Stanley, HR Manager
Sharon Virgin, Records Supervisor
Coty Gray, OA CTS Manager
Darryl Dean, Food Service Supervisor
Ann Rustad, Academic Supervisor
Kayla Jeffress, Testing Coordinator
Amanda Collins, Recreation Supervisor
Michelle Gillum, Property Specialist