CGS' Chesapeake office raised $16,757.00 directly supporting local Virginia Special Olympic athletes!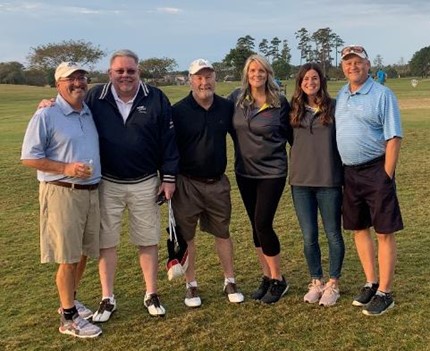 On October 21, 2022, Chugach Government Solutions' Division III Chesapeake office hosted their 17th Annual Golf Tournament in support of the Special Olympics at Heron Ridge Golf Club.
This year's tournament was held in memory of Chugach Government Solutions Senior Capture Manager, Mr. Grayson Young. Grayson was an avid golfer and supporter of the Special Olympics. The startup of the Grayson Young Memorial Scholarship fund was announced at this year's tournament which will support a Chugach Technical Services member or family member in need. In all future tournaments each Special Olympic participant will receive a gift to support their future golf efforts.
The tournament was attended by 144 people making up 36 teams. They were especially honored to have 16 Special Olympic Golf Team players and coaches attend and participate making the day more moving and impactful.
This year's tournament was co-directed by Chris Mclaughlin and Anna Dow with the support of dedicated planning committee members Sarah Higginbotham, Lindsay Angus, Juanita Bryant, Sarah Gilbert, Cheryl Holloway, Brianna Ortiz, Rebecca Newberry, and Danna Kassis.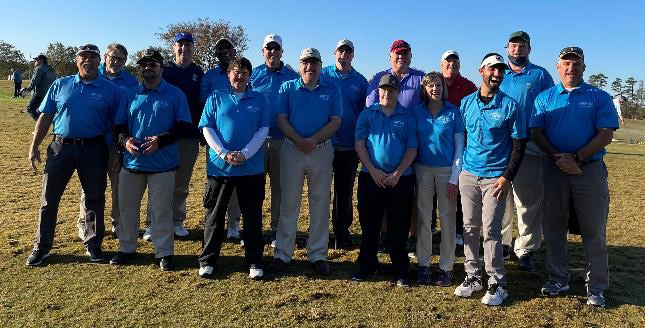 Through their planning, coordination, and hard work, the tournament raised $16,757.00, which will directly support local Virginia Special Olympic athletes. This total exceeded this year's fundraising goal by over $4,000.00. Over the 17 years running the tournament, Chugach Government Solutions' Division III Chesapeake office has donated over $177,000.00. This year's Special Olympics donation check was presented to the Special Olympics representatives, Ann Marie Cochran and Austin Gregory, at a November 10th luncheon at the Chesapeake facility.
Supporting the golf tournament committee were an amazing group of volunteers for the day including James Pitts, Grady Pitts, Hal Shelton, Donna Valentine, Debbie Miller, Logan Hoffer, Devin Gilbert, Elise Roberson, Emma Trist, Melinda Perry, Bethany Hamlin, Cassandra Vela, Kassy Evans, Blake Graham, Joy Grady-Hilton, Traci Orne, Seth Hepworth, Penny Evans, Wayne Wallace, Shytearia Patterson, and Jennifer Goodman.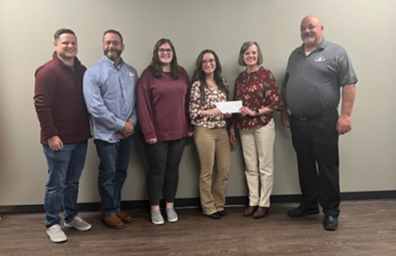 Special recognition for all sponsors including Chugach Government Solutions, Security Technology Group (STG), Valentine and Bruns, Combined Insurance, Shipboard Electrical Supply, Atlantic Union Bank, Simply Business, RK Auto Group, Mclaughlin Construction, Sentara Healthcare, and Freedom Shooting Center.
In recognition, Chugach was honored during the local Virginia Beach Special Olympics opening ceremonies over the November 4th, 5th, and 6th weekend.
Special thanks to the directors, committee, volunteers, sponsors, Heron Ridge Golf Club staff, and attendees. Through their commitment, hard work and generosity, the tournament continues to improve each year. Looking forward to next year and planning has already begun!