Maritime opportunities await at Kwajalein Atoll!
---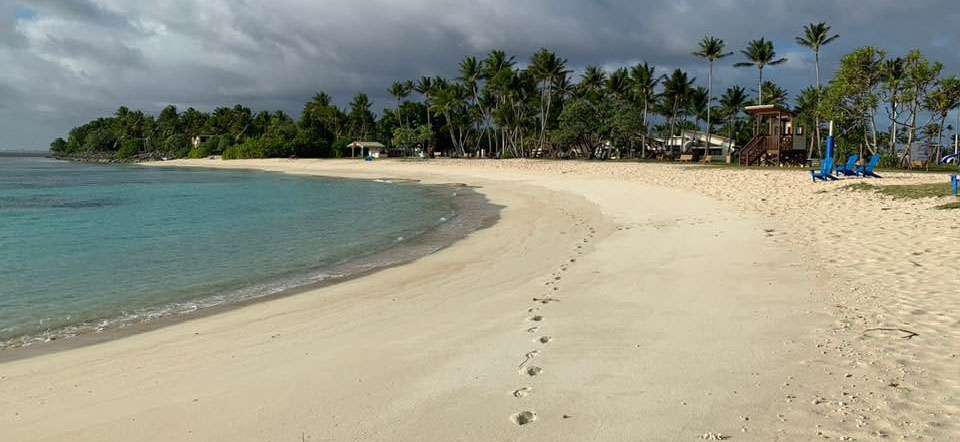 At Chugach, we are a company whose profits have purpose – supporting missions while sustaining culture. At Kwajalein Atoll, you can work toward that purpose from paradise!
---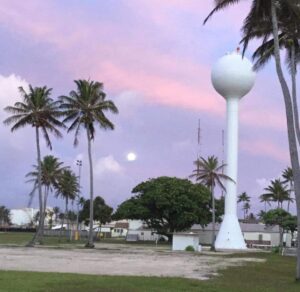 Maritime opportunities on Kwajalein Atoll.
We get it – the world has become a noisy place. You've worked hard to develop unique maritime skills so you can do purposeful and fulfilling work – but you also yearn for a bit of peace and intimate community. You can have purpose and paradise with maritime opportunities on Kwajalein Atoll in the Republic of the Marshall Islands.
This unique project site offers work-life balance at its best! The site provides free lodging, dining and a large selection of morale and welfare activities. Spend your mornings watching beautiful sunrises, enjoy temperatures at a consistent 85 degrees, and end your days with spectacular sunsets. With beaches, scuba diving, saltwater swimming pools, bike riding, boating, fishing, and a recreation center, your free time has never been better spent! Experience all that island living has to offer by joining our Kwajalein team today.
We're looking for maritime professionals with experience including seafaring skills, stevedores, and maritime operations.
These unique opportunities are for U.S. citizens, professionals who can obtain and maintain a U.S. passport and professionals who can obtain and maintain a DoD security clearance. These are great opportunities for Veterans who served in the U.S. Navy or U.S. Coast Guard.
---
We offer competitive benefits
Health benefits – Full time employees and eligible dependents may enroll in the company health plan, which includes medical, dental and vision benefits.
Life/Accidental Death and Dismemberment – The company provides basic life and accidental death coverage at no cost to you.
Short-term and long-term disability
401k Plan – Eligible employees are able to participate immediately, upon receiving enrollment instructions from our 401k vendor.
Employee Assistance Program (EAP) – Sometimes, life can be challenging, and the company provides our employees with options to help them through difficult times. Our EAP provides assistance with counseling, financial issues and legal issues. 
Paid time off (PTO) – Work-life balance is vital to our team staying motivated and engaged. Eligible employees may participate in PTO programs which increase as tenure grows with Chugach.
Paid holidays – Additionally, employees are entitled to 11 paid holidays a year.
Annual Home Leave (AHL) – Eligible employees can take AHL after their initial 90-day probation period. An AHL stipend is paid to all eligible employees.
Change of station support – Support to eligible employees deployed to live and work on Kwajalein Atoll for shipping, air transportation, hotel accommodations, meals and incidentals, travel days and storage stipends.